New Orleans Rascals - Video


New Orleans Rascals' Video
You may enjoy Rascals' video by clicking the picture below.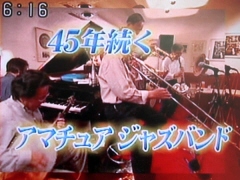 Special thanks to Kansai Telecasting Corporation
for allowing us to put this video on our website.
Aired on Saturday May 27.2006.
Time: about 12 minutes
File type: wmv (Windows Media Player)
Download size: 9821KB
---
You need Windows Media Player to see the video. You haven't it? Click the icon below to get the player from Microsoft website.


New Orleans Rascals Home
ODJC-TOP